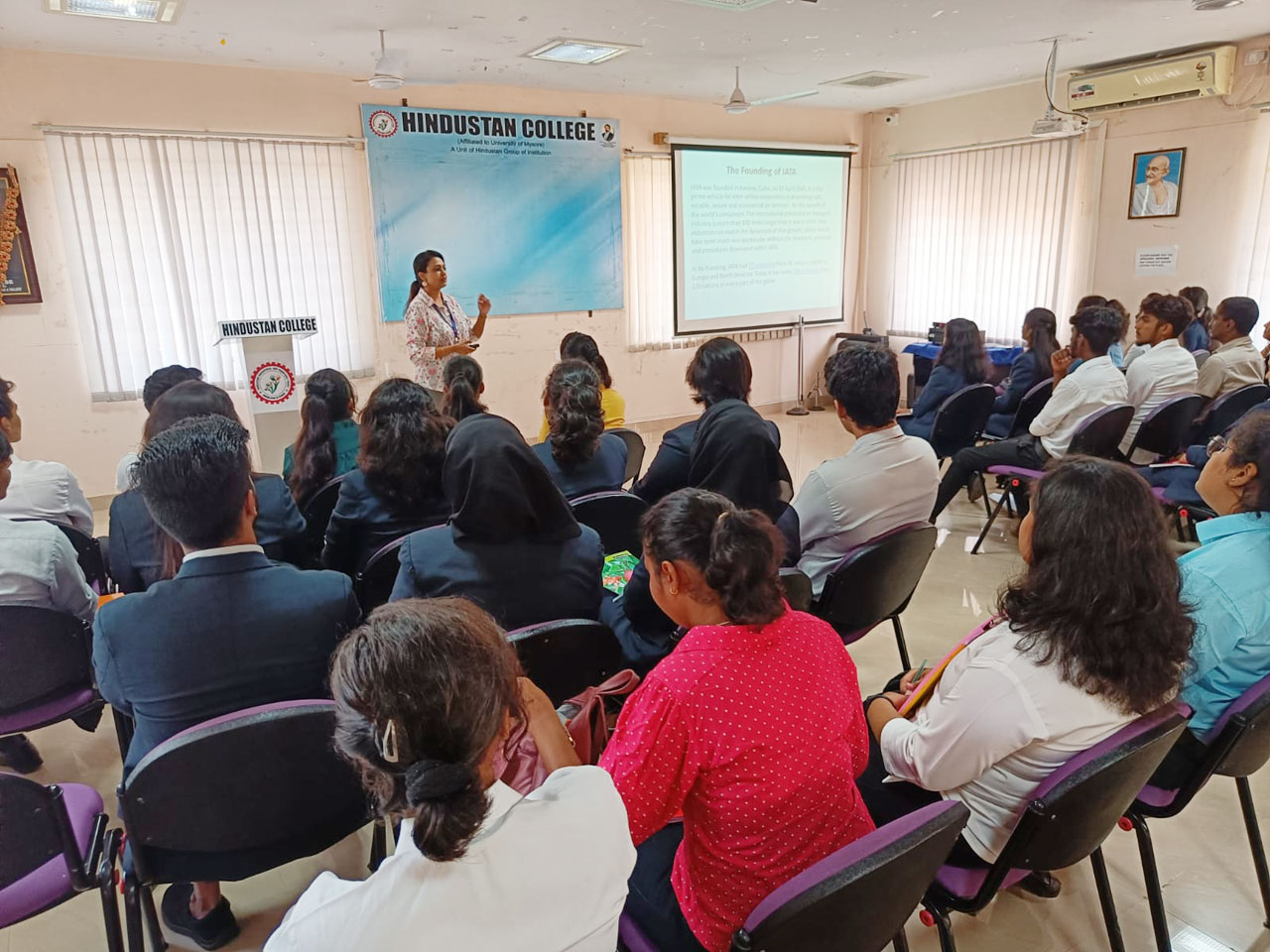 A SPECIAL LECTURE – CUM INTERACTION SESSION ON INTERNSHIP- A BRIDGE FILLING GAP BETWEEN CLASSROOM AND CAREER
With the objective of enlightening the students on internship a special lecture – cum – interaction session was organized on 16.12.2022. Capt. Paul Dudi Thomas, Chief Ground Instructor and Assistant Flight Instructor, Orient Flights Aviation Academy, Mysuru was invited as the resource person. The Programme commenced with a formal welcome and introduction of the resource person to students by Eshwar V, Asst Professor and Head, Department of Commerce and Management, HC. The Resource Person guided the students' on various aspects such as:
Pre requisites or procedure to approach authorities for seeking permission and approval of pursuing internship.
Various domains where internship can be pursued.
Significance of skills acquired during internship in building once career.
Importance of Internships in starting of career.
The session was open for discussion and the students' interacted and cleared all their doubts and ended by vote of thanks to the resource person.