Hindustan College
(Affiliated to University of Mysore)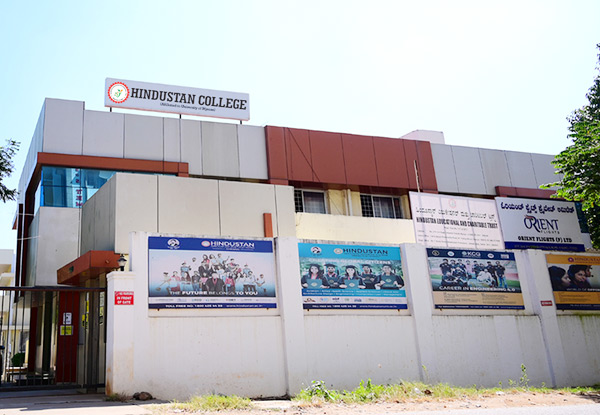 Hindustan College was established in the year 2015 by Hindustan Education & Charitable Trust. With the vision, "To make every man a success & no man a failure", the college is committed to deliver excellence in the field of education.
Hindustan College, Mysuru, which is affiliated to University of Mysore, is presently offering B.Com, B.C.A Programs and Specialized programs in B.B.A Aviation Management.
With the sprawling green campus, spacious and well-lit classrooms, sophisticated computer lab & well-stocked library, student-friendly college hostel & transport facilities,our college has been recognized as "Top & Most Trusted Degree College of the year 2021 Karnataka" at National Educational Excellence Awards and Conference 2021. Hindustan College is also awarded for the category of "Skill Development Initiatives of the Year" at the 7th Global Education & Skill Summit Leadership Award 2021.The steadfast dedication of the faculty has resulted in excellent academic results for the students every year. The students of Hindustan College have constantly added Milestones to the road of success of the institution by clearing the CA CPT, CS Foundation, CA IPCC.
The students are also involved in various activities of NSS (National Service Scheme) like Blood Donation Camp, Vaccination Camp, Legal Awareness Camp, Swatch Bharat Abhiyan, FIT India Freedom Run, and several other activities which contribute to the welfare of the society. Students are motivated to participate in these activities which help them cultivate the spirit of selfless service.
Apart from classroom learning students are also involved in several other activities like events, workshops, seminars which help them to achieve overall academic excellence. The Core objective of Hindustan College is to develop highly competent knowledge leaders and entrepreneurs shaping the students to become responsible citizens of tomorrow.