Hindustan First Grade College
(Affiliated to University of Mysore)
About Hindustan First Grade College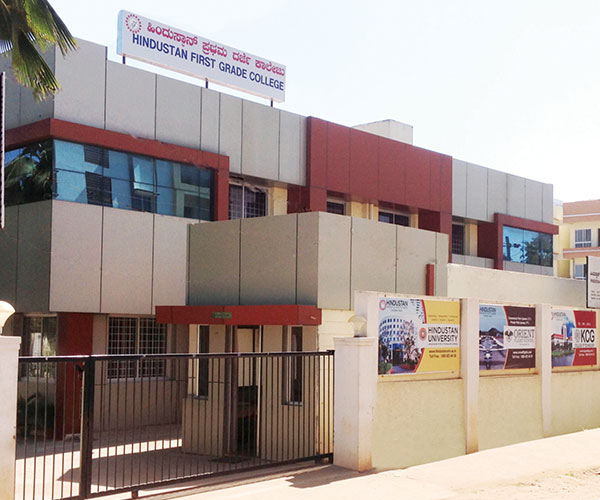 With the vision of 'Making everyman a success and no man a failure', Hindustan First Grade College is committed to delivering excellence in the field of education.
Hindustan First Grade College, Mysuru, which is affiliated to the University of Mysore, is presently offering B.Com, B.C.A Programs and Specialized programs in B.Sc in Fashion Designing and B.B.A in Aviation Management.
The state-of-the-art facilities like air conditioned library and auditorium, well equipped class rooms, sophisticated computer lab, highly qualified and dedicated faculty of Hindustan First Grade College collectively aim towards the comprehensive development of students.
The steadfast dedication of the institution has resulted in achieving excellent results year on year. The students of Hindustan First Grade College have constantly added feather to the cap of success of the institution by clearing the CA – CPT, CS – Foundation, CA – IPCC.
Beyond education, a holistic training is imparted to students in extracurricular activities, skill enhancement programmes, sports activities to develop a well rounded personality in all facets of education.
The College organizes many events, workshops, seminars to help the students achieve academic excellence. The Core objective of Hindustan First Grade College is to develop highly competent knowledge leaders and entrepreneurs shaping the students to become responsible citizens of tomorrow.