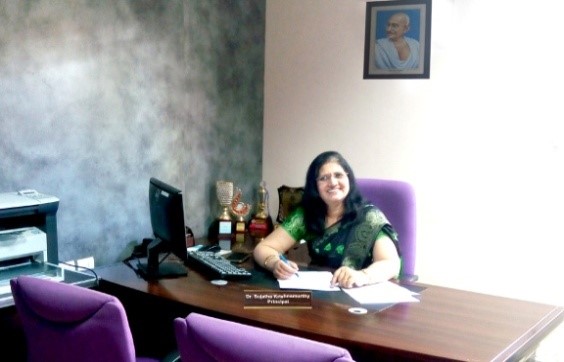 With the vision of "making everyman a success and no man a failure", Hindustan First Grade College is rendering its services in the education industry. Hindustan First Grade College, Mysore, which is affiliated to University of Mysore, is presently offering B.Com., B.B.A. and B.C.A. courses. HFGC also offers specialised programmes, B.B.A. in Aviation Management and B.Sc. in Fashion Designing, under University Of Mysore.
HFGC is one of the most reputed institutions in and around Mysore and is known for its excellent academic records and co-curricular activities.
The state-of-the-art facilities and competent faculty, with a rich experience of industry and academia provide an excellent climate for all round development of the students. HFGC has the holistic approach in grooming the students, who are in the formation years of their professional life.
The three key dimensions Knowledge, Skill and Attitude to be a successful professional are addressed in a balanced pattern through interactive class room learning, skill development workshops and personality development training. To nurture the talents of the students, HFGC provide many opportunities for co-curricular and extracurricular activities throughout the year.
I welcome you to experience the joy of learning and to real education.
Welcome you to HFGC, centre of learning.
Dr. Sujatha Krishnamurthy
Principal, Hindustan First Grade College