Founder- Chairperson Message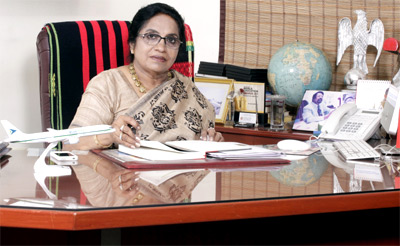 The global technological scenario is changing faster than ever, and there is a great demand for technical professionals who can keep pace with the change. Keeping this in view, our Founder Chairman late Dr.K.C.G.Verghese established Hindustan Group of Institutions, Chennai, imparting high quality technical education in the fields of Engineering, Aviation, Management and Applied Science.
His prime concern was to empower young boys and girls joining our institutions, with talent and creativity to meet the challenges they encounter in the 21st century world of technology.
Over the years, our institutions have achieved excellence in providing state-of-the-art infrastructure, equipment, experienced and dedicated faculty with commendable background. Our institutions facilitate innovative thinking by presenting students with an exclusive learning ambience to feel their growth as future technologists.
We are proud that our institutions with enviable faculty and hi-tech infrastructure enable our students to achieve and further their career in the challenging world.
With this note of confidence, I warmly welcome our freshers and am sure that you will enjoy the high quality of education imparted in the various disciplines and upon that foundation, build a great future for themselves.
Dr. Elizabeth Verghese
Founder – Chairperson