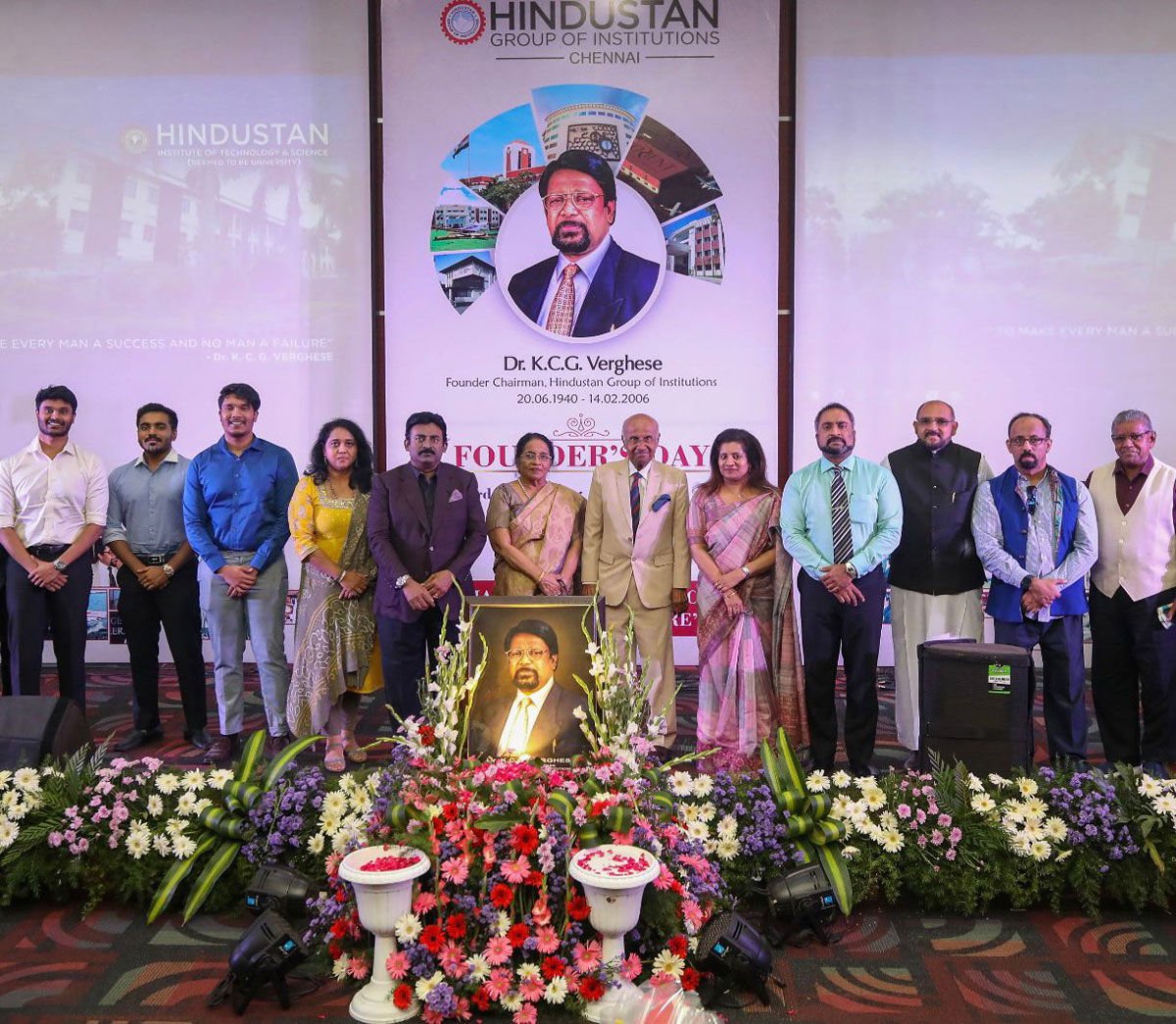 FOUNDER'S 83RD BIRTHDAY CELEBRATION
The 83rd Birthday celebration of our Founder Chairman late Dr. K.C.G.Verghese was held on 20th June 2023 at the University campus at Padur.
Mr. M.M. Rajendran, Former Governor of Odisha & Former Chief Secretary of Tamil Nadu was the Chief Guest and gave the special message in the presence of Dr. Mrs. Elizabeth Verghese, Founder Chairperson, Dr. Anand Jacob Verghese, Chairman, Members of the Management, Principals, Faculty & staff of Hindustan Group of Institutions. Dr. Anand Jacob Verghese, Chairman of HGI delivered the Presidential address.
The students of KCG College of Technology and Hindustan International School gave excellent performances on this occasion.
As a part of the celebration and to make this day more special, the Chief Guest and the other dignitaries planted tree saplings in the University Campus. On this occasion, 2000 underprivileged were also fed in various places to celebrate the life of our Founder Chairman.