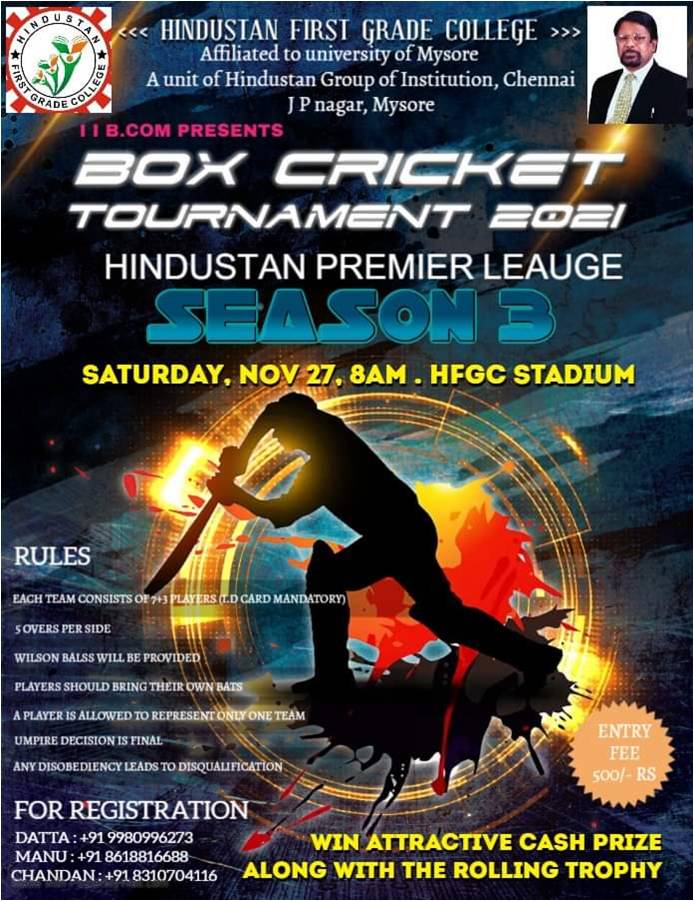 HINDUSTAN PREMIER LEAUGE BOX CRICKET TOURNAMENT – SEASON – 3
Hindustan Premier League Box Cricket Tournament was organized by II B.Com students on 27.11.2021. 8 teams comprising the staff and students of OFAA and Hindustan College had participated in the event which was played on league basis.
Hindustan College Panthers (III B.Com) won I place and Team Ultimate (I B.Com) won II place. The winners and runners were awarded with trophies and cash prize.