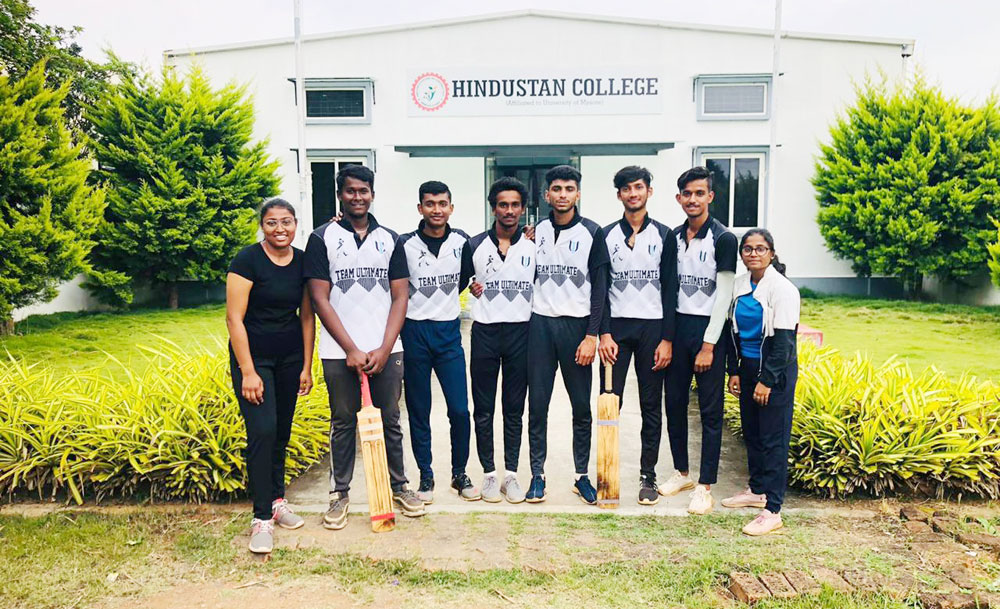 INTER DEPARTMENT BOX CRICKET TOURNAMENT
A Box Cricket Tournament was organized by the Department of Physical Education, HC on 26.11.2022 & 27.11.22. 10 teams had participated in the event and all matches are played on league basis.
Team A
1) Team Ultimate, II B.Com
2) l B C A , 'B'
3) Team Ultimate 2.0, II B.Com
4) l B C A ,'A,'
5) Royal challengers, Aviation
Team B
1) Power Hitters, III BCA
2) Hindustan Bulls, II BCA
3) 1st B com
4) Master's ( HC staff team)
5) OFAA students
HC TEAM ULTIMATE, II B.Com won I place and Hindustan Bulls won II place. Darshan, III B. Com was awarded with Man of the Series trophy.