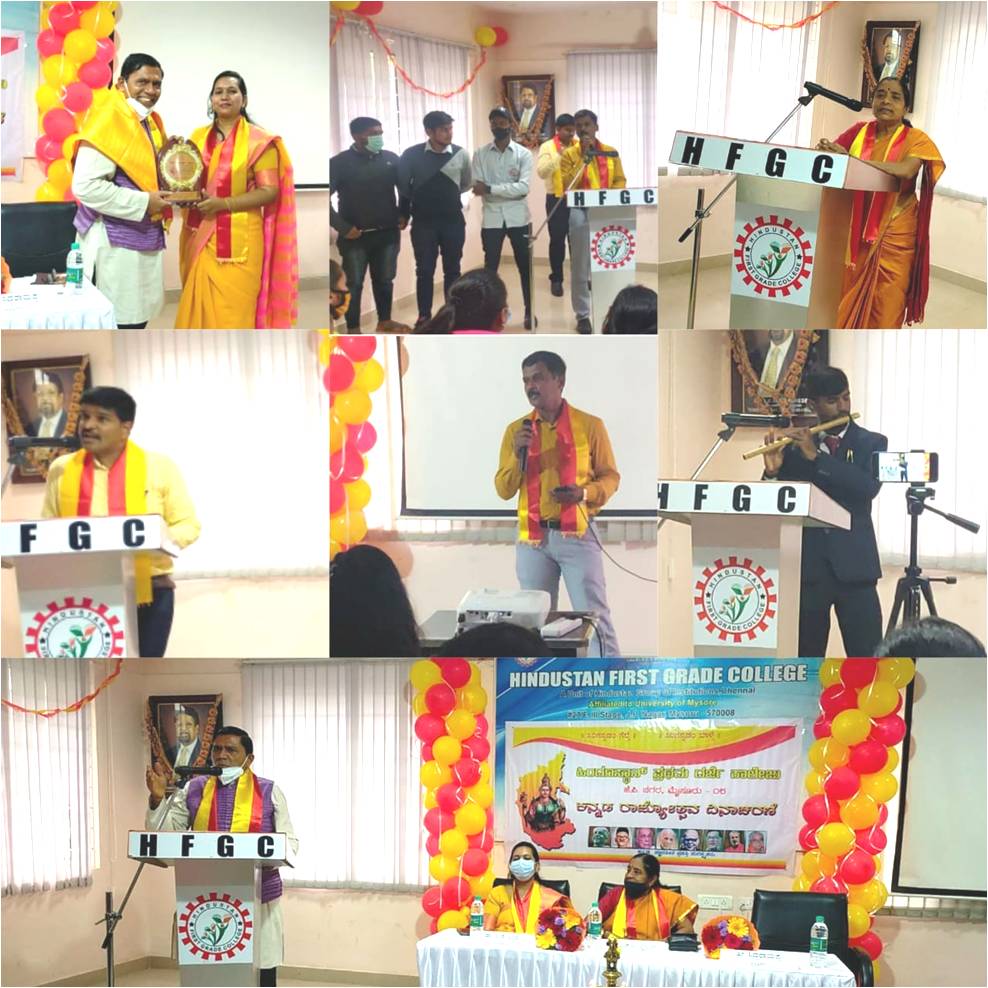 KANNADA RAJYOTHSAVA
66th Kannada Rajyotsava was celebrated at Hindustan College on 12th November 2021.
Dr. Shylaja Retd. Professor and Treasurer, Kannada Vikasa Educational Social Institutions and Mr.Siddaramappa, Coordinator, Nehru Yuva Kendra, Mysuru District, were invited as guests for the occasion.
The programme was initiated with the State Anthem. The dignitaries on the dias formally inaugurated the programme by Lighting the Lamp. The students of II BCA presented Hacchevu Kannada da Deepa – song composed by Dr.G.S Shivarudrappa during Lighting the Lamp.
Mr. Siddaramappa, in his address, stressed on the importance of mastering the mother tongue language. He also expressed that mastering the mother tongue, gives us the confidence of learning other languages.
Dr. Shylaja, during her speech, informed the students about the history of Kannada Literature. She also heighted students about the importance of using Kannada in our daily lives and insisted students to love the Kannada Language by respecting the other languages too.
The prizes of various competitions conducted as part of Kannada Rajyotsava
Celebrations 2021 were distributed in the programme. Dr. C. J. Priya, Principal felicitated the guests and presented a memento as a token of gratitude. C S Raghavendra, Asst Professor, Dept. of Kannada and S Nagasri, Asst. Professor, Dept. of English along with the staff and students rendered their assistance in conducting the program in a successful manner.