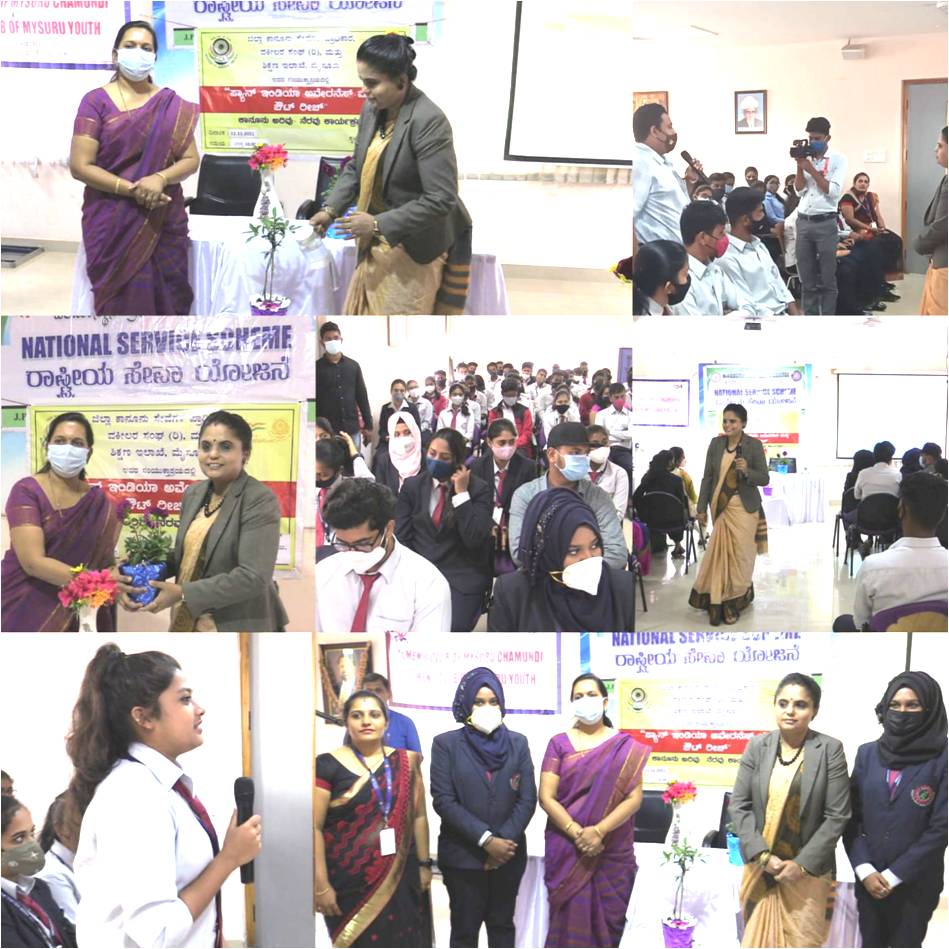 LEGAL AWARENESS PROGRAMME
On the Occasion of National Education Day, the NSS unit of Hindustan College in association with NSS unit, University of Mysore & District Legal Service Authority organized a Legal Awareness programme on 11th November 2021. Ms. Vidhya K, Principal of Civil Judge, Mysore, Dr. C. J. Priya, Principal and Ms. Sukshma, NSS Co-ordinator jointly inaugurated the programme by watering the plant.
The Chief Guest for the occasion Ms. Vidhya K, delivered a speech on different laws which included Hindu Law, Law of Contracts, Consumer Protection Act, Dowry Prohibition Act, Factories Act, Information Technology Act. She also expressed her opinion that an awareness of legal aspects about issues faced by women and atrocities against them should be created in colleges for the benefit of young women so that they can effectively tackle their problems in day to day life. The program concluded with a thanking note by Mohan Kumar L.P, Physical Education Director, Hindustan College.