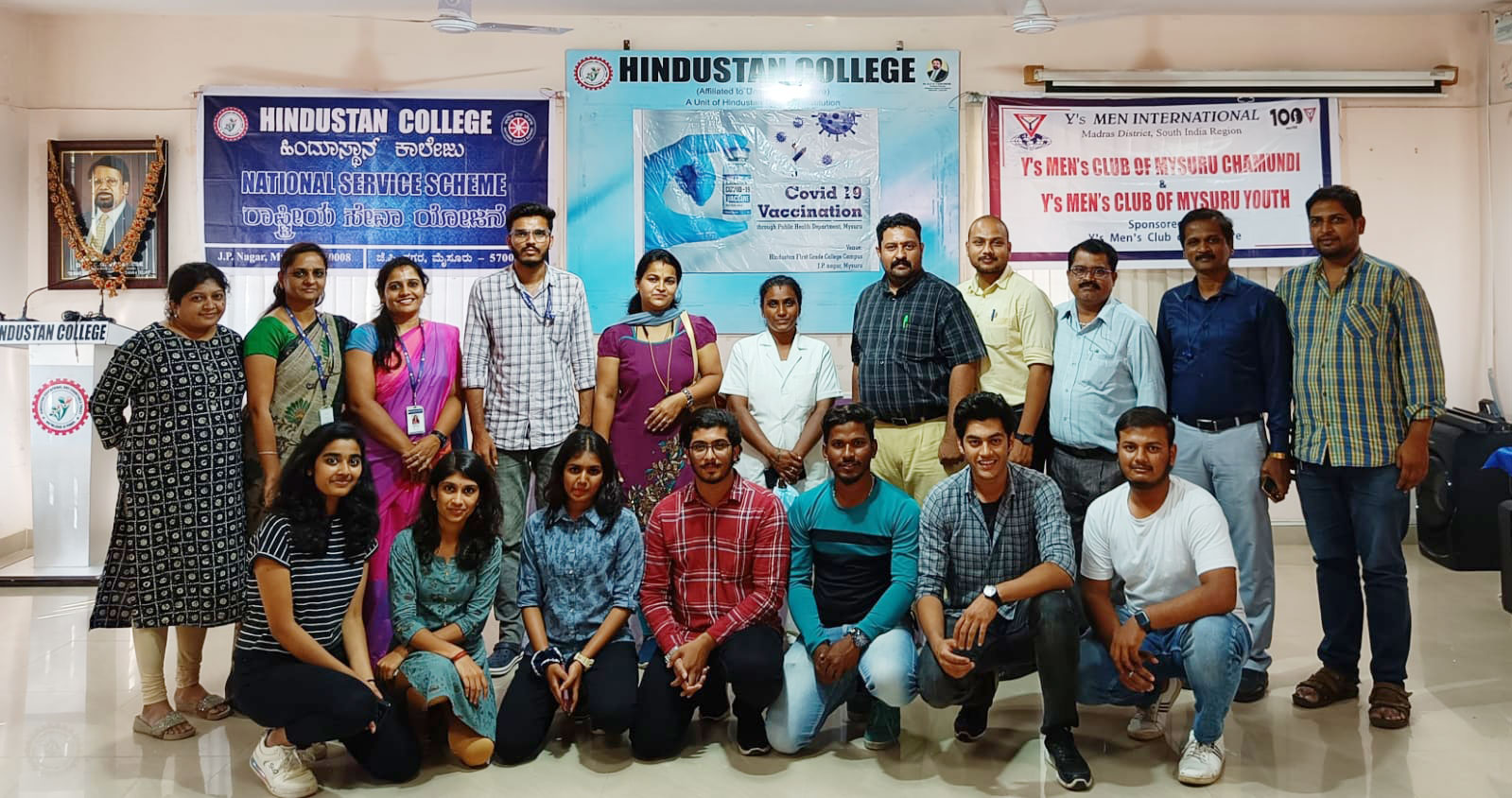 COVID – 19 VACCINATION BOOSTER DOSE
The NSS Unit of Hindustan College in association with Y's Men Club Mysuru Chamundi & Youth organized a COVID 19 VACCINATION BOOSTER DOSE CAMP on 09thNovember 2022 in the college campus for the students and staff of Hindustan college. The Camp was organized in collaboration with Public Health Department Mysore.
The vaccination camp was inaugurated by Mr. Shivamurthy, Health Inspection Officer, Public Health Department Mysuru, who highlighted the importance of taking Covid-19 vaccination to contain the spread of the disease. He also advised the participants to adhere to the Covid-19 protocols strictly and regularly. The camp had set a target of vaccinating around 400 participants. Ms. Sukshma, NSS Co-ordinator was the convener of the camp. Asst. Professors Raghunandan, Savitha KV & Mr. Puneeth rendered their assistance in conducting the camp in a successful manner.