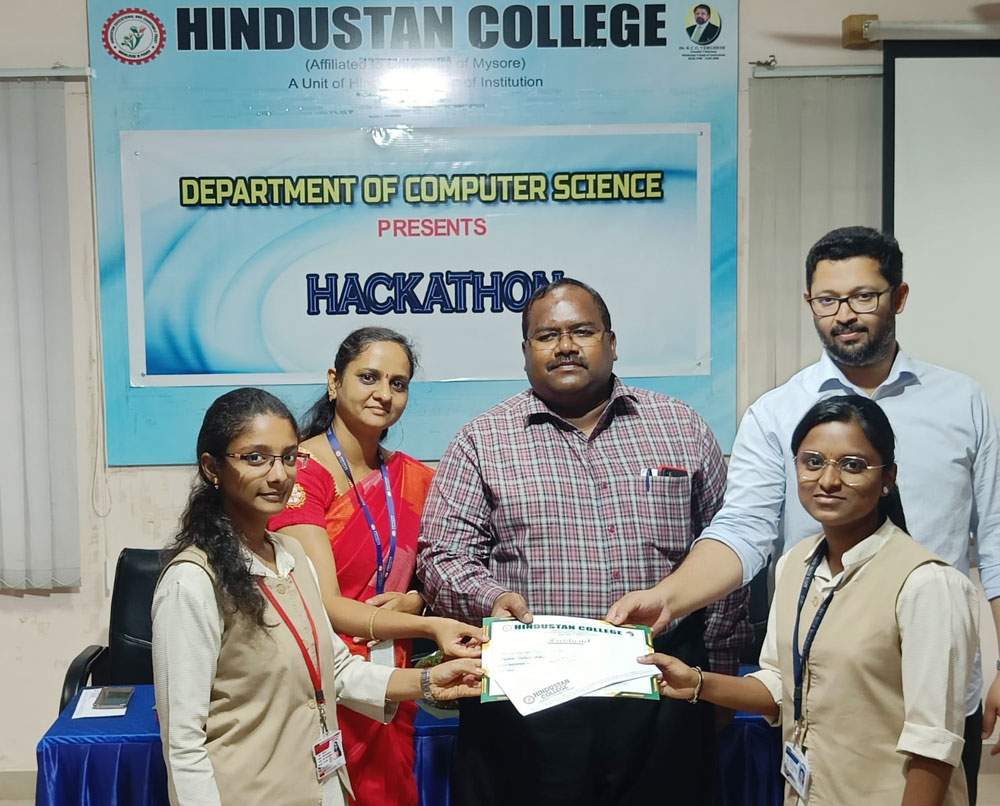 HACKATHON – 2022 INTER COLLEGIATE COMPETITION
The Department of Computer Science organized a HACKATHON competition as a part of Chancellor's Day Celebration on 21st October 2022. 19 teams consisting of 38 participants actively took part from various institutions. Mr. Amos R, Assistant Professor, Dept. of Computer Applications, Maharaja Institute of Technology, Mysuru was invited as a Jury member. The event was conducted for 10 hours from 8.00 a.m. to 6.00 p.m. First 8 hrs were given time to develop an application on "Smart Tutor". The last 2 hrs were given for presentation. The Jury member interacted with each team and evaluated based on their creativity, ideas, design and implementation. Ms. Savitha K V, Assistant Professor & Head was the coordinator for the event.
The details of the winners is as follows;
I Prize Premanand RG & Shrinivasa Prasada, Lal Bahadur Arts, Science & S.B. Solabanna Shetty Commerce College, Sagar.
II Prize Ishwarya K and Maithili S – Amrita Vishwa Vidhyapeetham, Mysuru.
III Prize Chithra M and Rishika B G – Hindustan College, Mysuru.