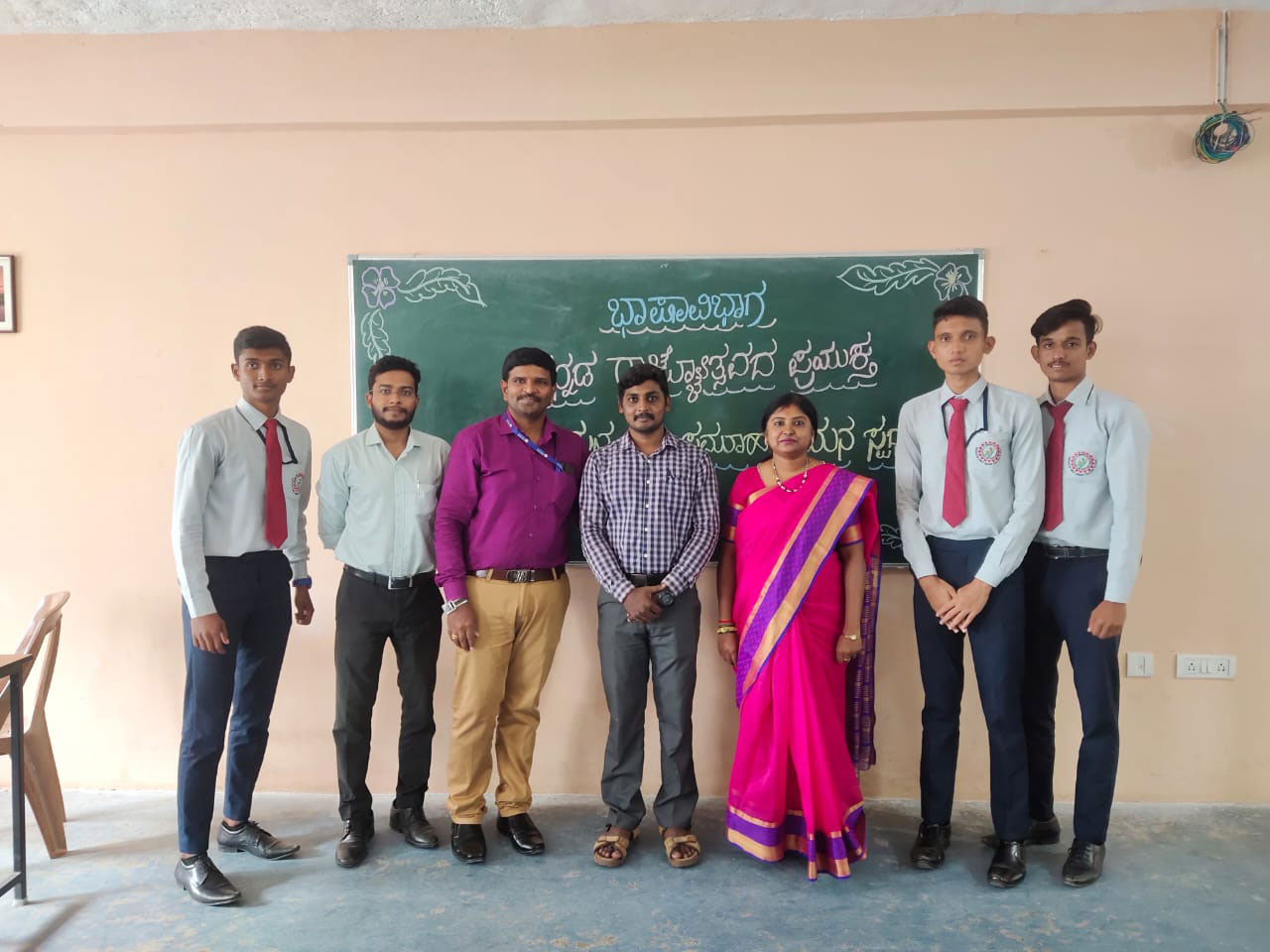 LITERARY COMPETITION
The Department of Languages (Kannada) had organized Literary Competition on occasion of Kannada Rajyotsava. The Competition included Solo Song, Group Song and Debate.
The winners of the competition are as follows;
Solo Song: I Prize: Kiran K, I BCA 'B'
II Prize: Vidhyashree, II B.Com
III Prize: Deepthi G Yadav, I B.Com
Group Song: I Prize: Reena Crystal & Group,
II BCA II Prize: Chithrashree & Group, II B.Com
III Prize: Harshitha & Group, III B.Com
Debate: I Prize: Megahana L, I BBA Aviation Management
II Prize: Meena M, II B.Com
III Prize: Shreya B Kadam, II B.Com
The prizes for the winners were distributed during Kannada Rajyotsava Celebrations held on 02/11/2022. Asst. Professors Raghavendra C and Dr. Shiva Kumar were the coordinators of the event.