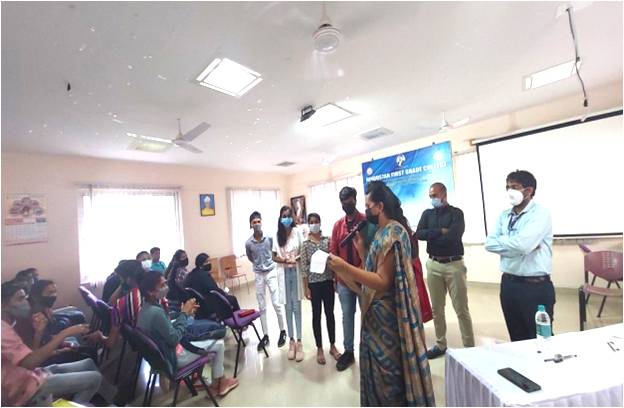 MAD – ADS COMPETITION
To exhibit the talents and unveil the skills of the students in the area of marketing, the Department of Commerce and Management organized an Inter-Class Mad-Ads Competition on 30th November 2021. Six teams had participated in the competition. The judges, Dr. C.J Priya, and Dr. Harshavardhan judged the event on the basis of the content of advertisement & appeal, creativity presentation and co-ordination.
The competition provided an opportunity to the participants to showcase their talents and innovative ideas to advertise a product.