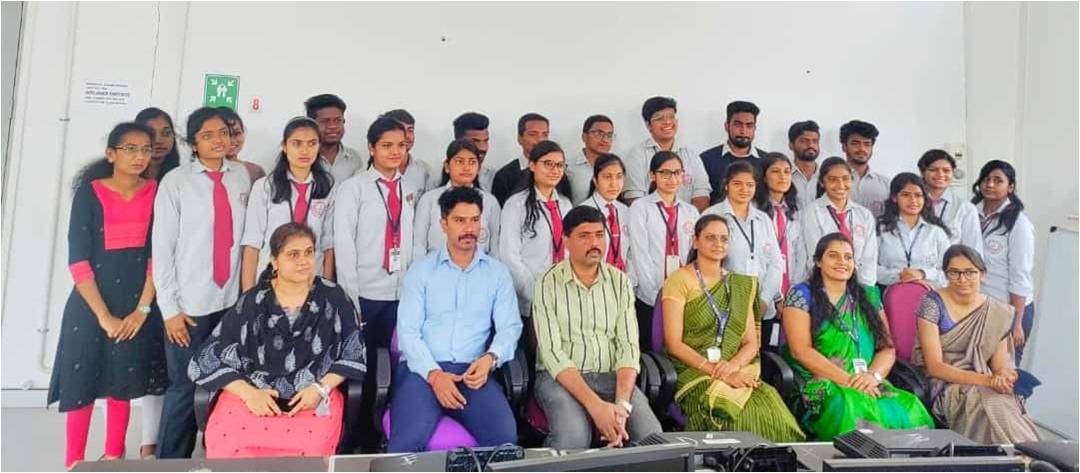 NATIONAL SCIENCE DAY
On occasion of National Science Day, the Department of Computer Science organized a One-Day Workshop titled "Java Web Application Development" on 28th February 2022. During the first session, the resource person, Ms. Sahana Kamath C G, Senior Software Engineer, Ideonix Solutions, Mysuru explained the students about creating and designing web pages and linking them to form a website using HTML5 and CSS3 technologies using sublime text editor. The second session was on basics of Java, Java Script, JDBC connectivity and Design of simple gaming.
Ms. Sahana Kamath C G with her supportive co-ordinators (Charitha, Yashaswini, Dhanusha), Mr. Renuka Prasad, Partner and Mr. Thrinetra VR, Head of Operations and Partner helped students to get hands on experience on web-technologies like HTML5 and CSS3 and involved them proactively to create and design individual web pages and to link them to form a static website.
This workshop was a good learning experience for the participants. They had the opportunity to familiarize themselves to web technologies whilst also having the opportunity to interact with some of the best technology specialist.