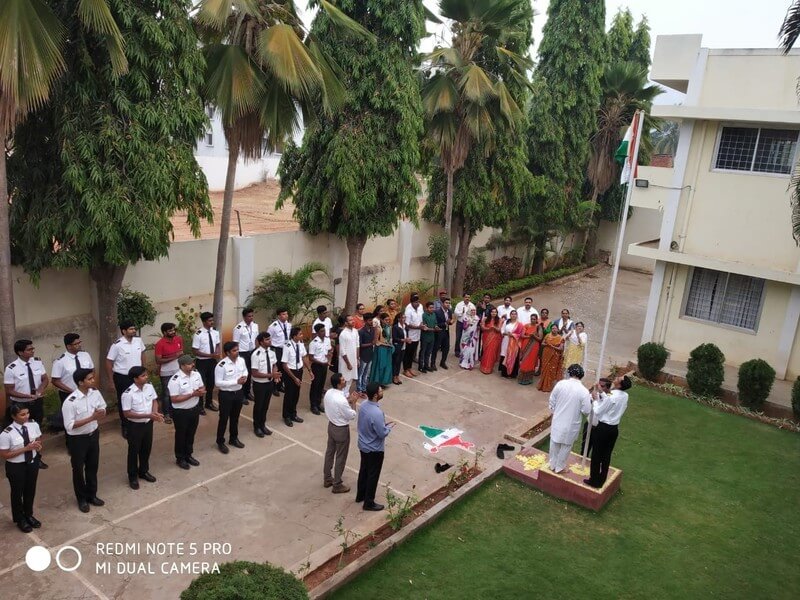 Republic Day Celebration
The 70th Republic day was celebrated with great zeal on 26th of January, 2019 at HFGC campus honouring the day on which the constitution of India came into effect.
Mr J.S Siddhu, DGM, Orient Flights Private Ltd. And Caption Basuraj, Orient Flights Private Ltd. hoisted the flag followed by National Anthem by the gathering. Patriotic speech and songs were sung by the students filling a spirit of true patriotism.